The talk was organized by our Rotaractor Club of Swinburne University and RCKC Director of New Generations PP Frankie Yang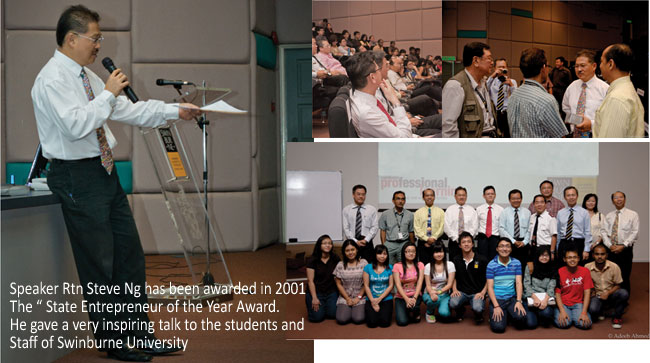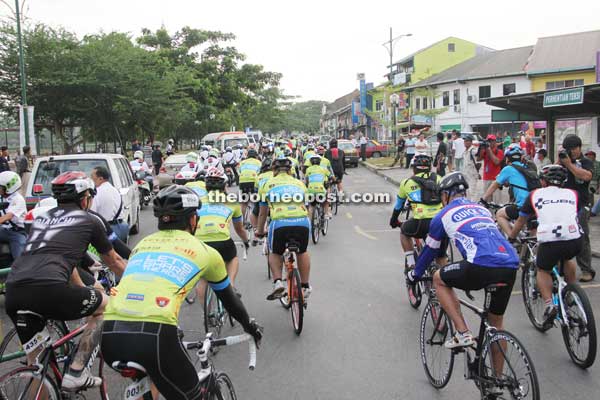 KUCHING: The hit 'Let's Share The Road' cycling safety campaign that attracted around 700 cyclists here last Saturday, will return in a bigger capacity next year.
The Cycling Recreation Club Kuching (Kooch), who is the main organiser of the campaign, is expecting to attract some 1,000 cycling enthusiasts for the 2013 edition that will feature new routes.
New categories are also expected to be introduced to attract more participants. In addition, a limited edition 'Let's Share The Road' cycling jersey would be given to early birds registering for next year's event.
"Among the categories that the association are contemplating to introduce next year are the Folding Bikes and Fixie Bikes that has become a trend with cycling enthusiast here.
"As for the routes, one can expect new scenic courses. The distance however might either be shortened or added, depending on public response," Kooch secretary Stanley Chua told The Borneo Post yesterday.
Kooch will open up the 2013 campaign registration once details for its second edition is finalised.
Meanwhile, touching on the campaign that was held at the esplanade, a total of 531 registered participants and a further 150 (ad-hoc) cyclists took part in the event.
The inaugural campaign was co-organised with Kuching North City Commission (DBKU) in collaboration with Rotary Club Kuching Central. The main sponsor was 360 Hotel.
Participants were divided into three categories of 10km VIP ride, 38km Fun Ride and 65km Joy Ride. Those under the VIP categories cycled along the city centre, which included the Central Padang.
Participants in the Fun Ride cycled to and from the esplanade all the way to the Borneo Convention Centre Kuching (BCCK). Those in the 65 km category had to cycle as far as the Bako roundabout.
A 'Let's Share the Road' limited edition cycling jersey that were supposed to be on sale at the event, featuring a light reflector strip at the back to increase safety when cycling at night, was not on sale. Even so, one can expect to see similar jerseys at the 2013 campaign.